Catering Trailers for Sale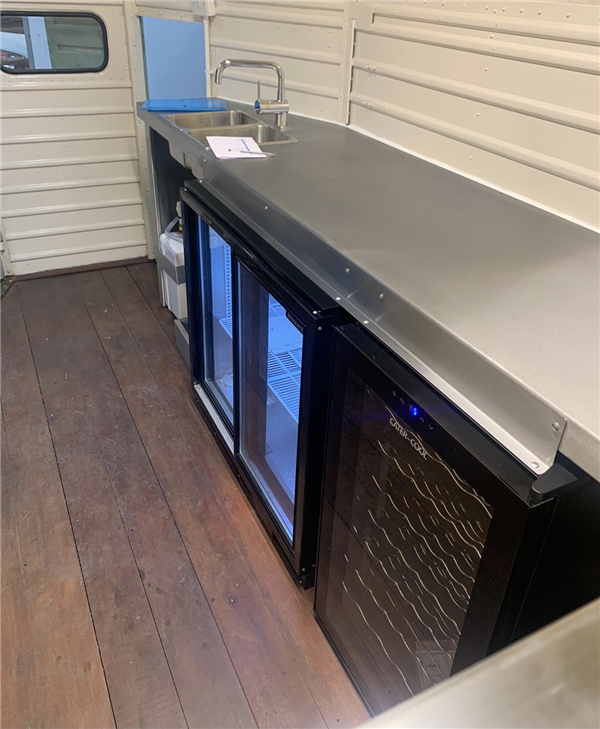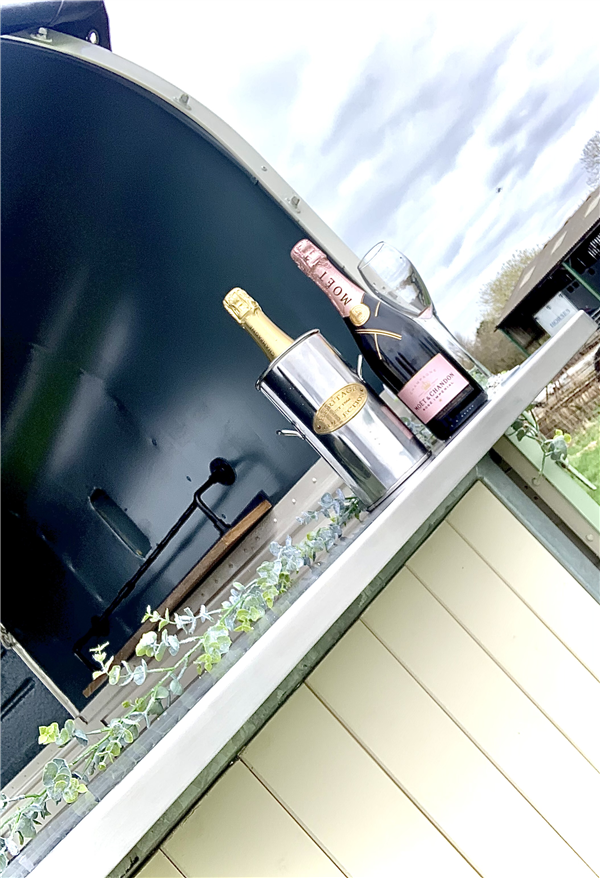 10,000
Mobile Bar Rice Horse Trailer Sage Green Professionally Converted
Professionally converted bar. Can run from mains or generator, hot water system with sink, lights with switch, 2x drinks fridge 1x wine fridge, all tops are stainless steel. Original trailer was bought in mint condition and had never been used for...
£3,500 ono
10 Ft Catering / Sampling Trailer
10 ft. 3m SMS Twin Axle trailer. 8 years old but little use. Only once or twice each year since 2013. Used a sampling unit for clients to launch products at events. Has a normal, domestic fridge. A gas water urn and plenty of storage. Twin gas b...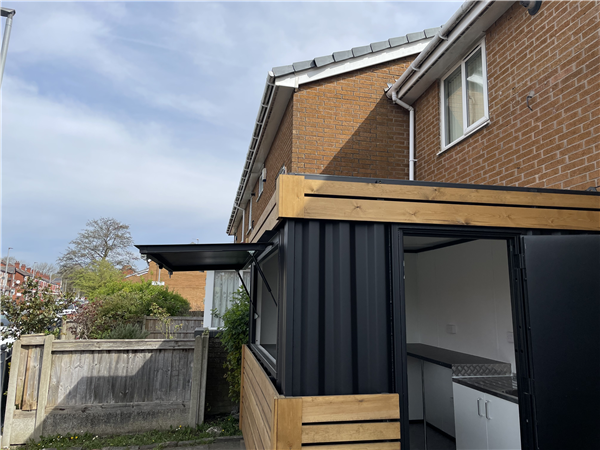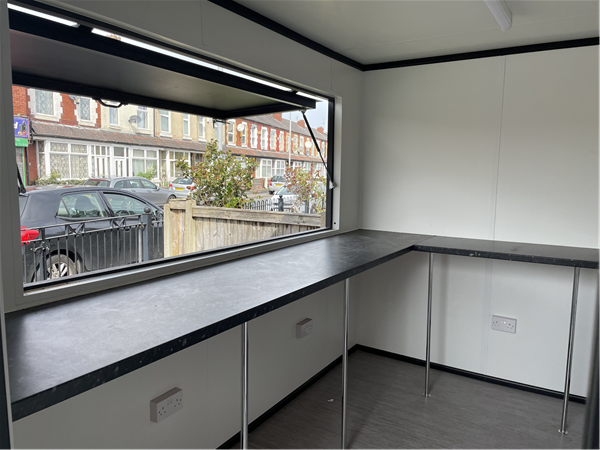 8000ono
Catering Cabin
I have a catering cabin for sale it is a brand-new container Renovated in the inside and has a nice wooden design on the outside very attractive to customers and a modern look to catering businesses it is brand-new as I've made it from scratch it ...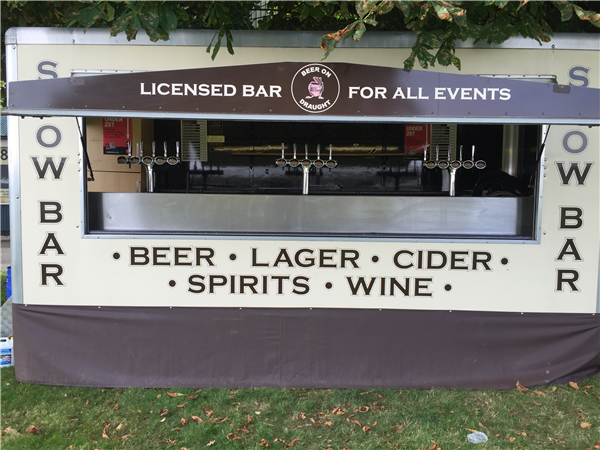 £15000+VAT
15Ft Mobile Bar Trailer
Mobile event bar trailer for sale, included in the sale is coolers, beer taps, bottle fridge, kegs are stored outside the back of the trailer under a canopy all framework & cover for the canopy are included as well.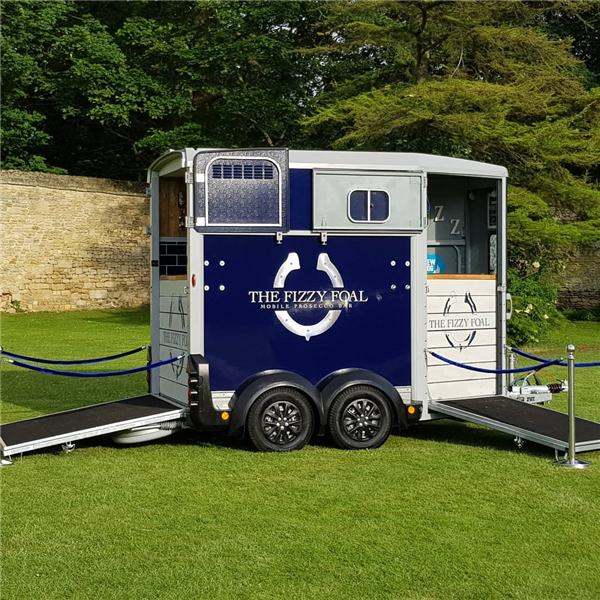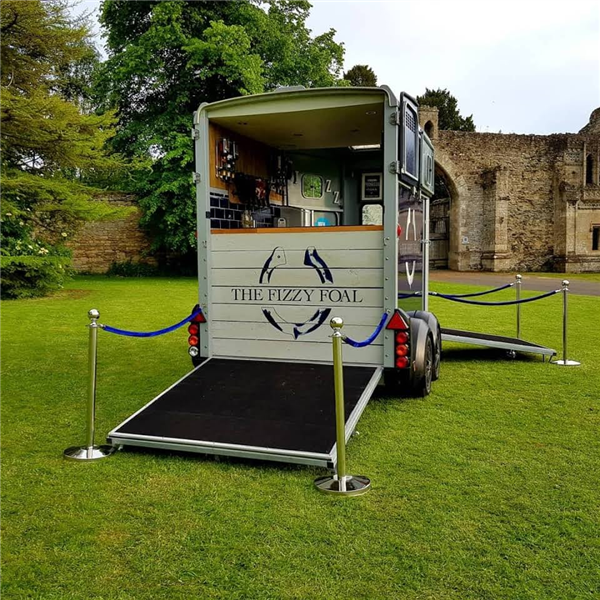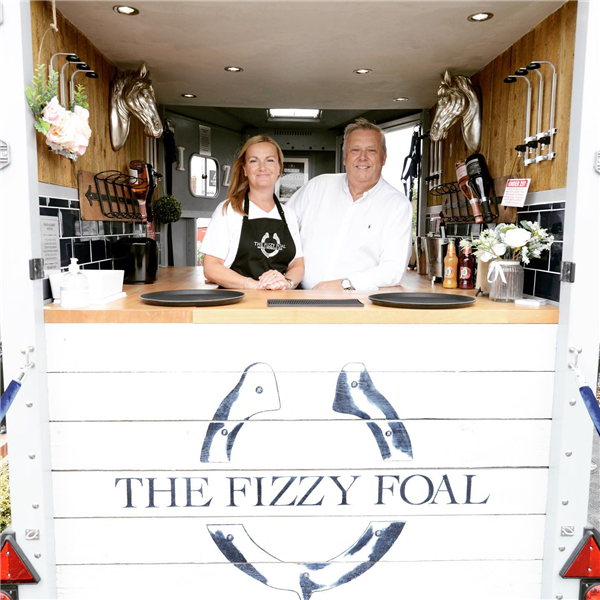 £12950
Mobile Bar
Fabulous condition Superb business opportunity with excellent profits Amazing 5 star reviews Reluctant sale due to family ill health Covered storage in Preston until Aug 2022 Website and marketing until March 2023 (can take over business web...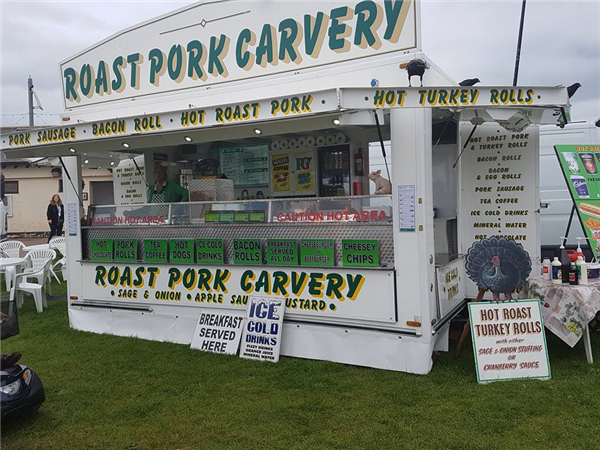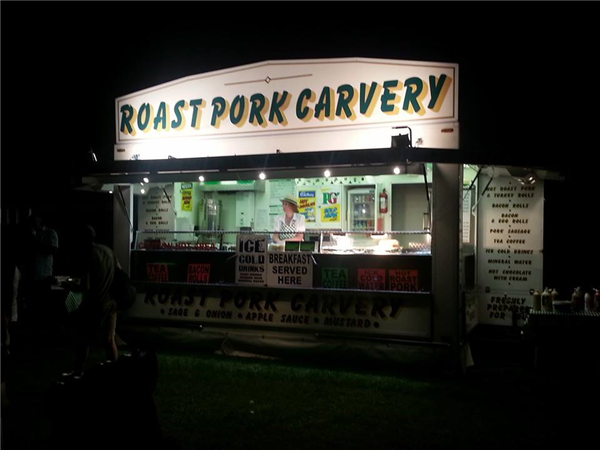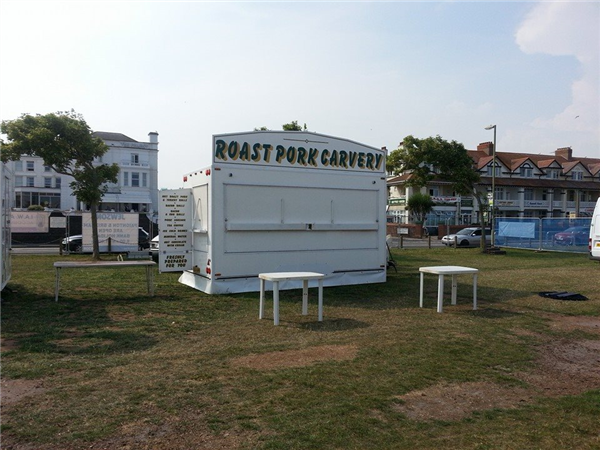 £15,000 OVNO
19' Catering Trailer (Hot Roast Pork Special - But Can Be Used For General)
Catering Trailer for Sale We are reluctantly selling our purpose-built showman's catering trailer. It is currently sign written for Hot Roast Pork and Turkey Carvery rolls and we cook the joints on the unit (as required) and hand carve as the cust...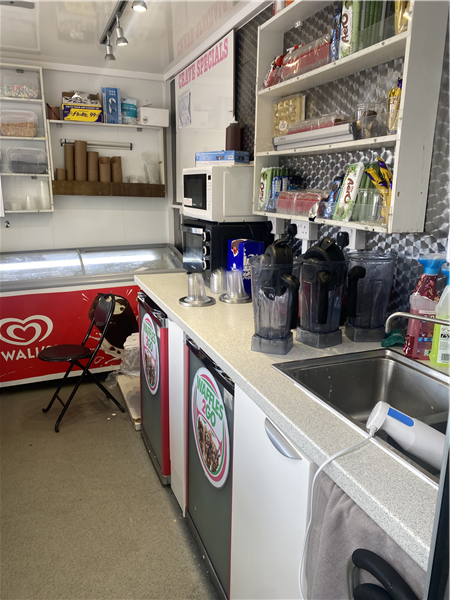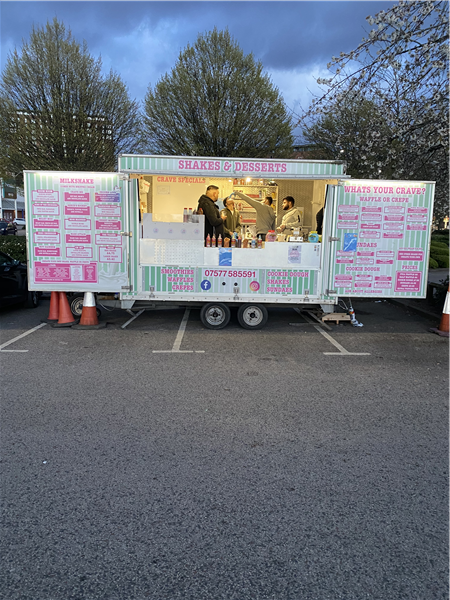 £11500
Catering Trailer
Hi I am selling a dessert trailer 12 ft x 7ft x 9 ft high Includes a petrol generator worth £3500 3 months old 2 fridges A large freezer Oven Microwave Waffle machines x2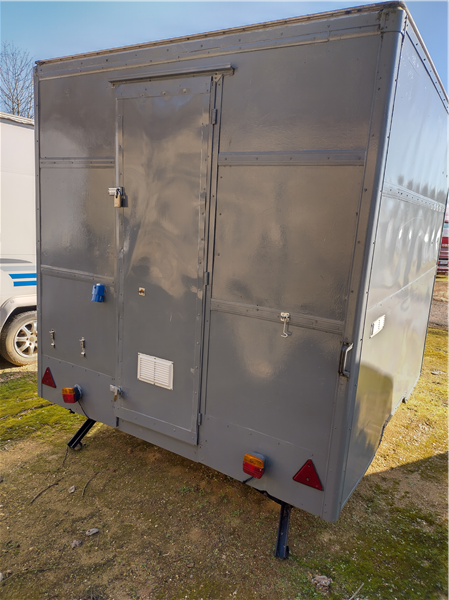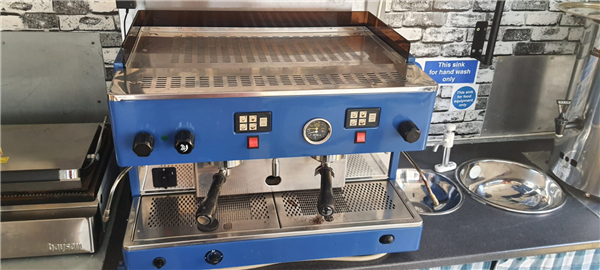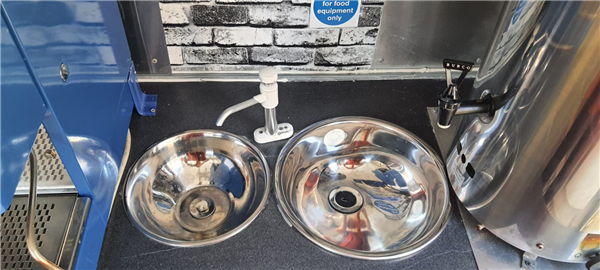 £5500
8X7ft Catering Trailer - Reduced For Quick Sale
Selling my catering trailer as I am just not able to make use of it. Included in the trailer is: LPG 2 group WEGA coffee machine LPG tea urn LPG double panini press Electric coffee grinder Under counter fridge Under counter freezer Newly...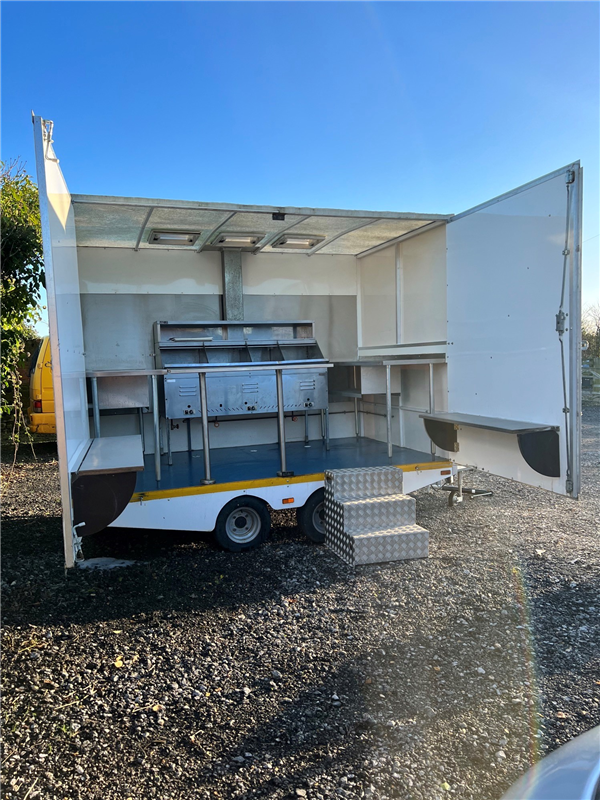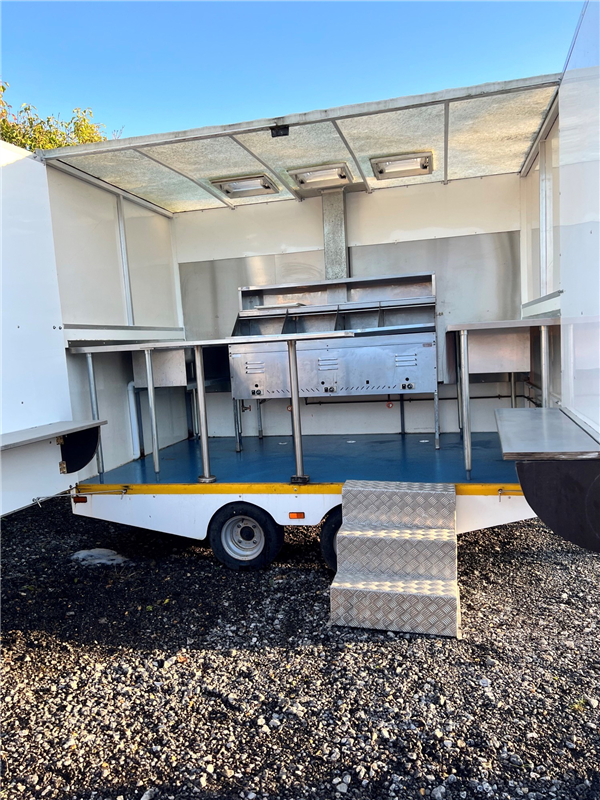 10995 ono
Trailer Kitchen - 20'
The trailer is designed for the doors to open and a 3m x 3m pop-up gazebo fits into the area to extend the working and serving space. Great for events of more than 1 day! 3 pan fish & chip frying range – LPG Has electric circuit, needs an exte...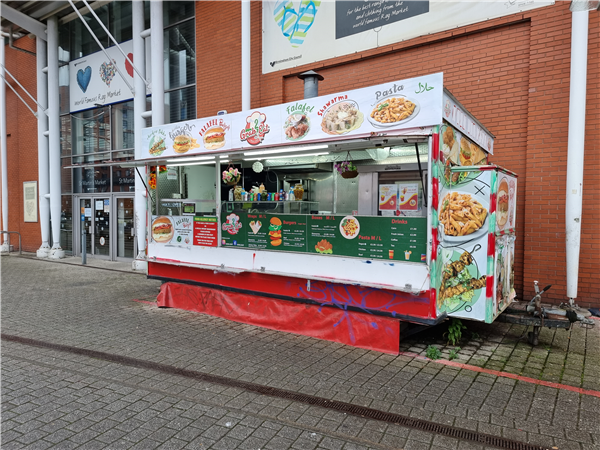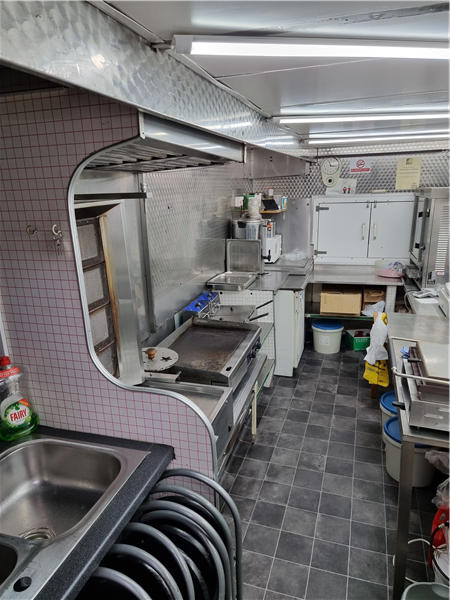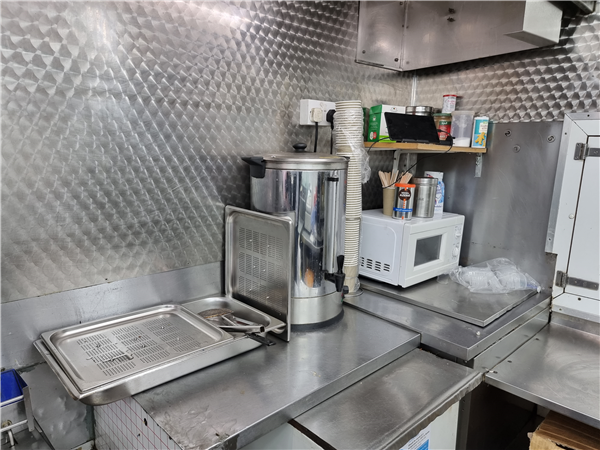 £16000
Catering Trailers 5X2m
.This is a used, fully equipped trailer ready to kickstart your way into mobile catering. Built by Katercrafts UK, the trailer has been used moderately. Equipment List: Electric Grill, Double Electric Fryer, and an Electric Sandwich Warmer. In ter...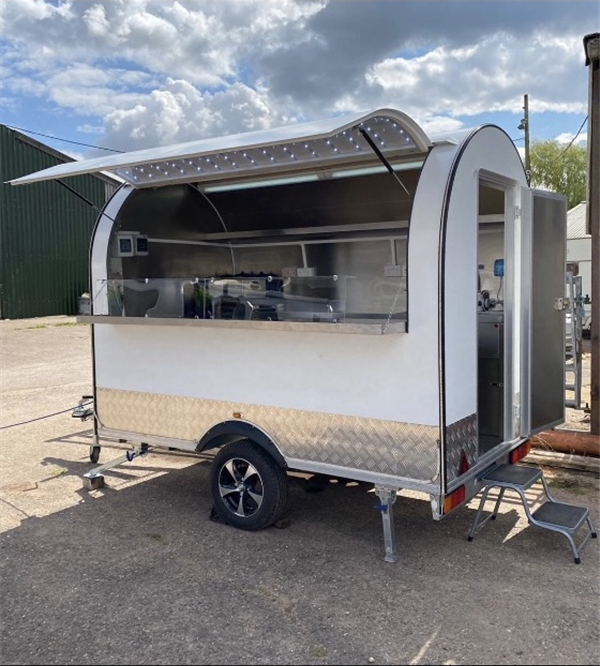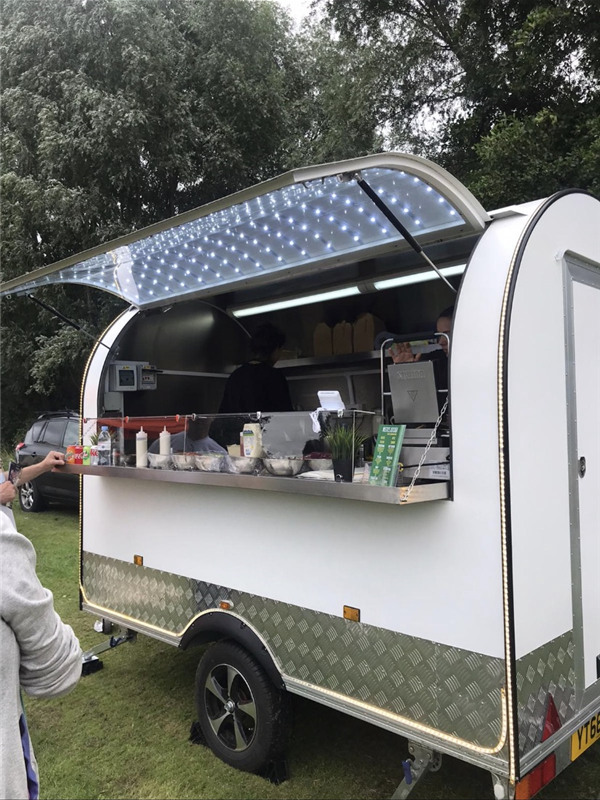 £10000
2019 Trailer
Immaculate 2019 food trailer ready to trade. This unit has barely been used and is well built unlike some cheaper imports. We have installed an additional ring main, unit contains 5 double sockets. Electrical certificate valid for 11 months. New ...